Add more space to your home, no additional land required.
Gambrel sheds and sheds with porch are now available for you to customize on our 3D configurator.
Check Out Our New Models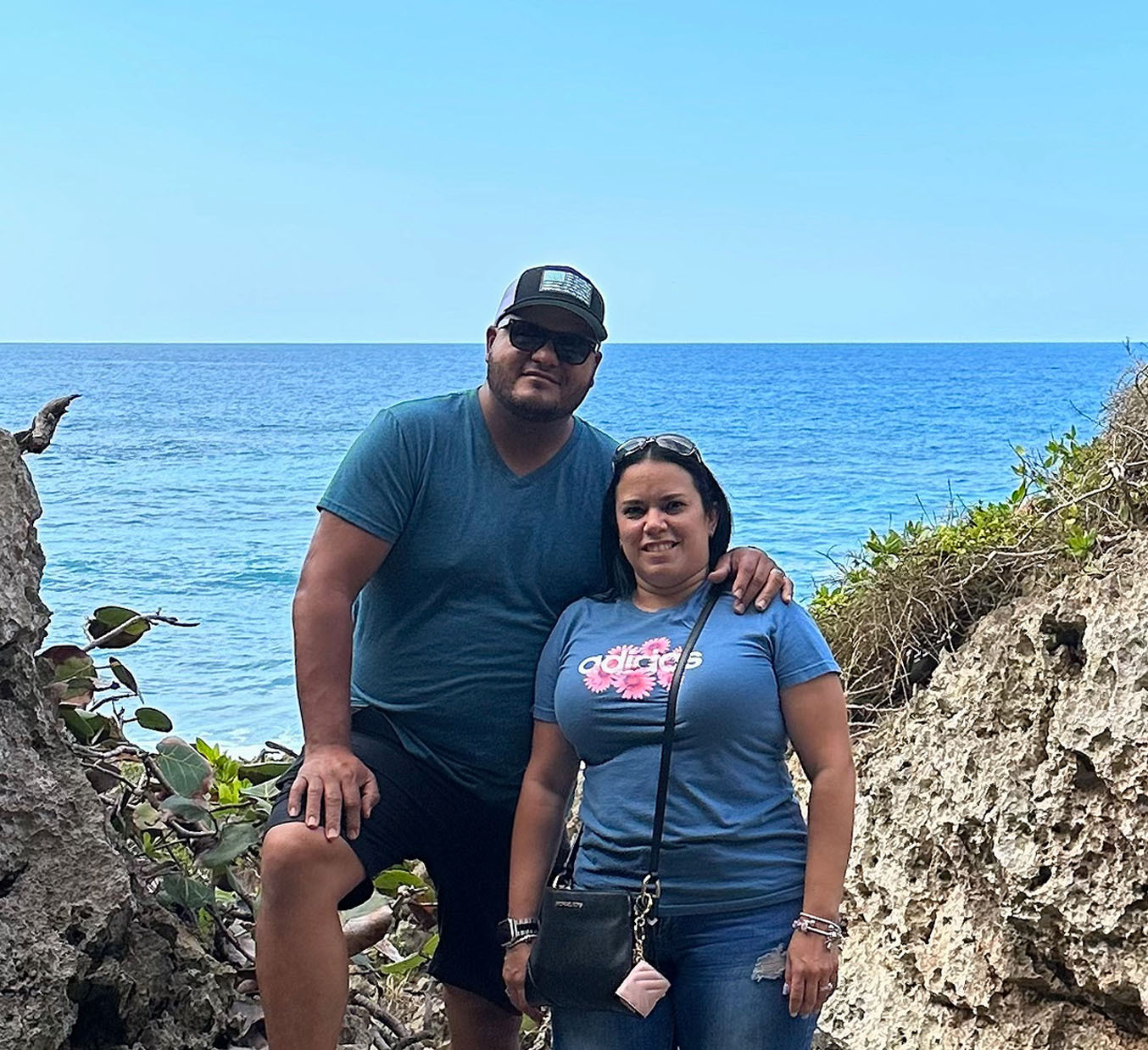 About Us
Hello, I'm Gadiel Cruz
Me and my wife were in the market for a shed a few years back and had a horrible experience trying to buy one. We could not believe how hard it was to shop at our local shed dealers and even big box stores. It was almost impossible to get a straight answer and the prices were outrageous for such low quality sheds. We wanted a business that makes the process as easy and transparent as possible for the customer. Somewhere where you can customize the shed and get exactly what you were hoping for. So we opened Handcrafted Sheds and More, the company we dreamed of.
Our mission is to build sheds better and faster; while still making the process easier than anything on the market for you, our customer. With us it is really all about you and what you want. So when you call, email, or text you are talking to a real person who cares about your needs.
Choose any style and size for your shed and we'll build it on site!
What Our Clients Are Saying
My husband and I are extremely happy with our beautiful shed. The level of service is top notch from start to finish. Gentlemen arrived and worked non-stop to build the shed and every little detail was quality work! I will highly recommend you guys! Thank you again for a wonderful experience! Marisol and Danny Vasquez.
Marisol Vasquez
I highly recommend Shed Crafters! They provided clear pricing and answered all my questions. On build day, they showed up on time as promised. They work hard all day – these guys hustled in the Florida heat! They built my 12'x16′ in about 8 hours. The final product is just what i expected – high quality materials and excellent workmanship.
Karl Mehl
Gadiel Cruz and his amazing team did a fantastic job from start to finish ! Gadiel has been incredibly patient and timely in answering all my questions during the design process. Their prices are extremely reasonable ! They even made the trip all the way up to Jacksonville to install my shed ! They arrived on time the day of installation, and were super considerate of the fact that I was working from home during construction! They checked in a couple times during the day to ensure everything was how I wanted it before moving to the next crucial step. They did an excellent job cleaning up the construction site, I even had to make one of the gentlemen stop cleaning so they could get home at a reasonable hour! (they had traveled up to Jacksonville and I didn't want them to get home too late). So dedicated !!! My shed is absolutely gorgeous ! Even better than I had envisioned! If you are considering a shed, I would recommend Gadiel and his team 1000 times ! Do not look any further ! You will NOT be disappointed!
Jennifer Mevers
I highly recommend Shed Crafters. From the initial online design tool to a site visit, they worked quickly with me to figure out exactly what I needed. They accommodated a few last-second changes with great flexibility in advance of the build-out. On the build day, I've never seen a team more prompt, meticulous, and easy to work with. The final product was completed on-time, and it was exactly what I expected. High quality and craftsmanship on this effort. They even did all this in my side yard with limited access (no damage to flower beds or fence).
Really fantastic customer experience, I got the high quality shed I wanted for a great price with great customer service.
Sean Donovan
On-site shed built. José and team came on time. I asked to call/text me when on the way; he did. Very professional. When they finished they did a good job cleaning up after themselves. I would highly recommend Shed Crafters.
Irma Montalvo
My highest recommendation to Shed Crafters. The crew worked very hard and provided excellent workmanship on my 8'X4′ lean to shed. Showed up on time. Completed the job in about 7 hours and cleaned up nicely when they were done. Did not request payment until I was satisfied. It is nice to see a local company do what they say they are going to do at a reasonable price. Thank you.
Rick Serfozo
Jose & Alex arrived as scheduled & got to work immediately. They completed our 10 x 12 shed that day. Excellent craftsmanship & professionalism. The website was very user friendly to get the shed design we wanted & there were no hidden costs. What was quoted to us was what we paid. We would highly recommend Gadiel & company if you want a custom shed.
Kurt B.
I am not one to leave reviews, but in this case I must. I just had a shed built yesterday by shed crafters. I had been talking to Gadiel for the last few weeks setting up the build. Jose and his crew arrived promptly at 745 am as promised. They worked on the shed for 14 hours double checking everything as the progressed. They brought ALL the equipment and materials they needed for the entire build. They were friendly and professional the whole time they were here. I don't impress easily, especially with today's work ethic people have. I have to tell you I was impressed. Jose ran the crew with precision. Each crew member knew exactly what to do without getting in each other's way. I give my highest recommendation to Shed Crafters and their workmanship. Anyone wanting pictures of their work I would be glad to send them to you. Great Job!!!!
Steve Arden
Built on site a 10 x 14 shed for me. On time for site inspection and review of what my needs were. Set the date/time to not interfere with people at the house. Built in about 8 hours the shed. Looks great. Feels great and solid when you step in. Perfect for what I needed. Outstanding business and highly recommend.
Bill Underly
We are very happy with our shed. Gadiel the owner and his team are amazing and very professional. They called before to confirm the appointment and time, and they also have different payments options. The quality it's great. I'll definitely recommend their service.
Marnette Rosa
Jose was fantastic. He and his team made sure everything was PERFECT! We are so happy and grateful.
Peter Gonzalez
Custom built a shed outside and it exceeded my expectations. The shed has glass doors and a skylight window. Amazing quality, would recommend highly to anyone looking for a shed.
Margo Rogers